NORMAL | 45MIN | SERVES 4
Ingredients

For the Burger
1 Heirloom tomato
1 Red onion
2 Tbsp. ENZO Organic Fig Balsamic Vinegar
2 Tbsp. ENZO Organic Extra Virgin Olive Oil - Medium
4 Pretzel buns
2 Tbsp. of Fresno Chili Crush Olive Oil
1 lb. Ground beef
3 Tsp. Worcestershire sauce
Salt and pepper, to taste
1 Head Butter lettuce, washed and separated

For the Garlic Aioli
1 Egg
4 Medium Garlic cloves, minced 2 Tsp. Lemon juice
½ Cup ENZO Organic Basil Crush
½ Cup ENZO Organic Garlic Infused Olive Oil
Salt and freshly ground black pepper, to taste

Directions

Step 1
Preheat grill to 375˚F. Wash and slice heirloom tomato and red onion into ½" thick slices. Place thickly sliced red onion in a bag with fig balsamic and medium extra virgin olive oil to marinate. Separate the pretzel buns and brush the cut sides with Fresno chili olive oil and set aside.

Step 2
For the aioli, combine the egg, garlic and lemon juice in a food processor. With the food processor running, slowly drizzle the basil crush olive oil, scraping down the sides as necessary. Transfer aioli to a medium bowl and whisking constantly, slowly drizzle the garlic infused olive oil in. Season to taste with salt and pepper and store in a sealed container in the refrigerator for up to two weeks.

Step 3
In a large bowl, combine ground beef, Worcestershire sauce, salt and pepper. Divide beef into 4 equal portions and form patties that are about ½" thick and 1" wider than the burger buns.

Step 4
Place marinated onion slices on the grill and barbecue until slightly charred. Grill burger patties for 3-5 minutes each side and internal temperature reaches 160˚F. While burger is grilling, toast the pretzel buns until golden brown.

Step 5
Spread garlic aioli on toasted bun and layer with grilled onions, burger patty, butter lettuce and heirloom tomato.
ENZO Products found in this recipe...
Organic Fig Balsamic Vinegar
SHOP NOW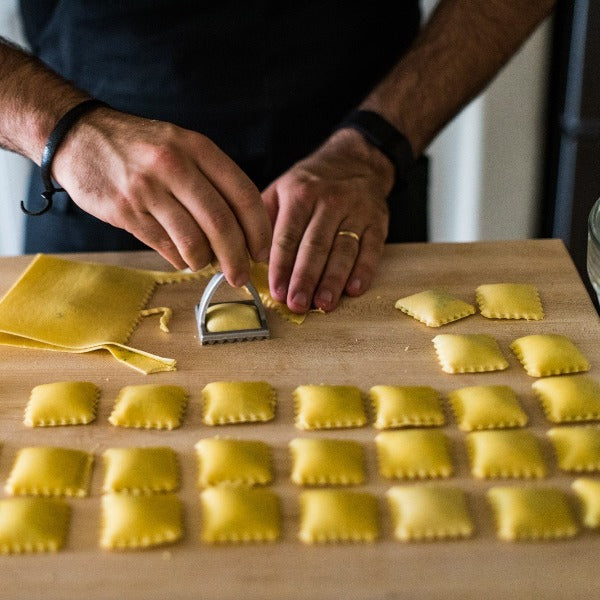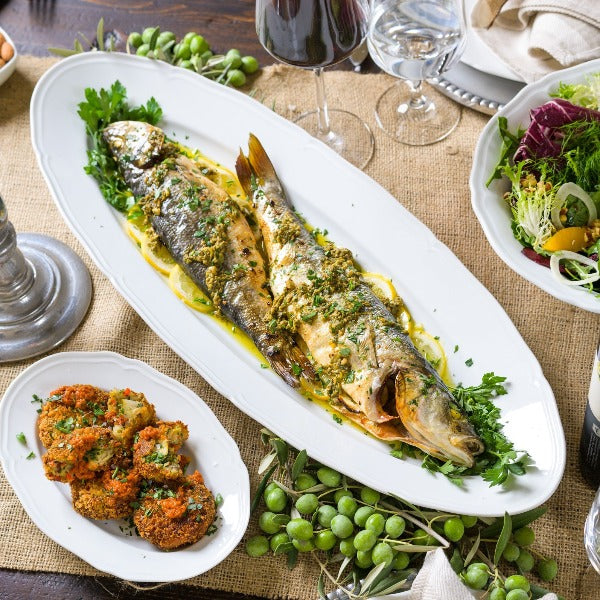 Organic Extra Virgin Olive Oil - Medium
SHOP NOW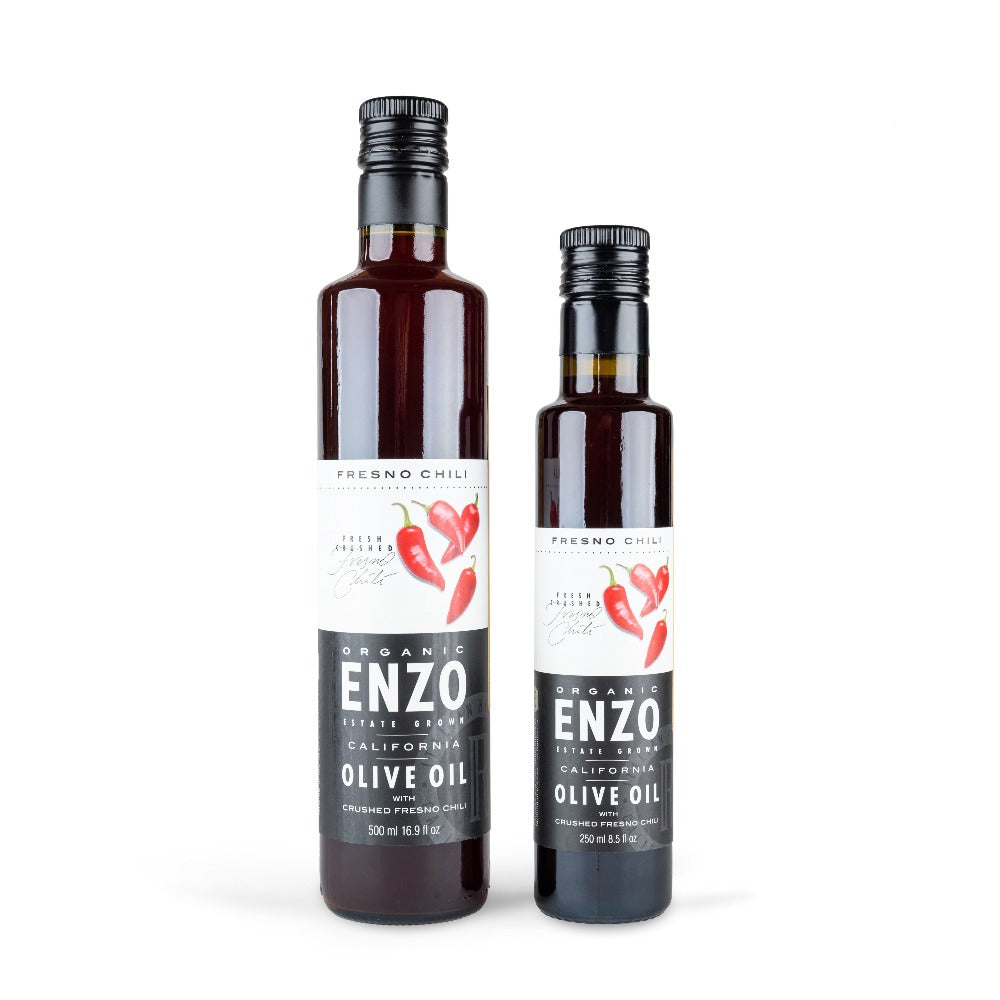 Organic Fresno Chili Crush Olive Oil
SHOP NOW