$12.95 Flat Rate Shipping*
Recipe Test Design 3
---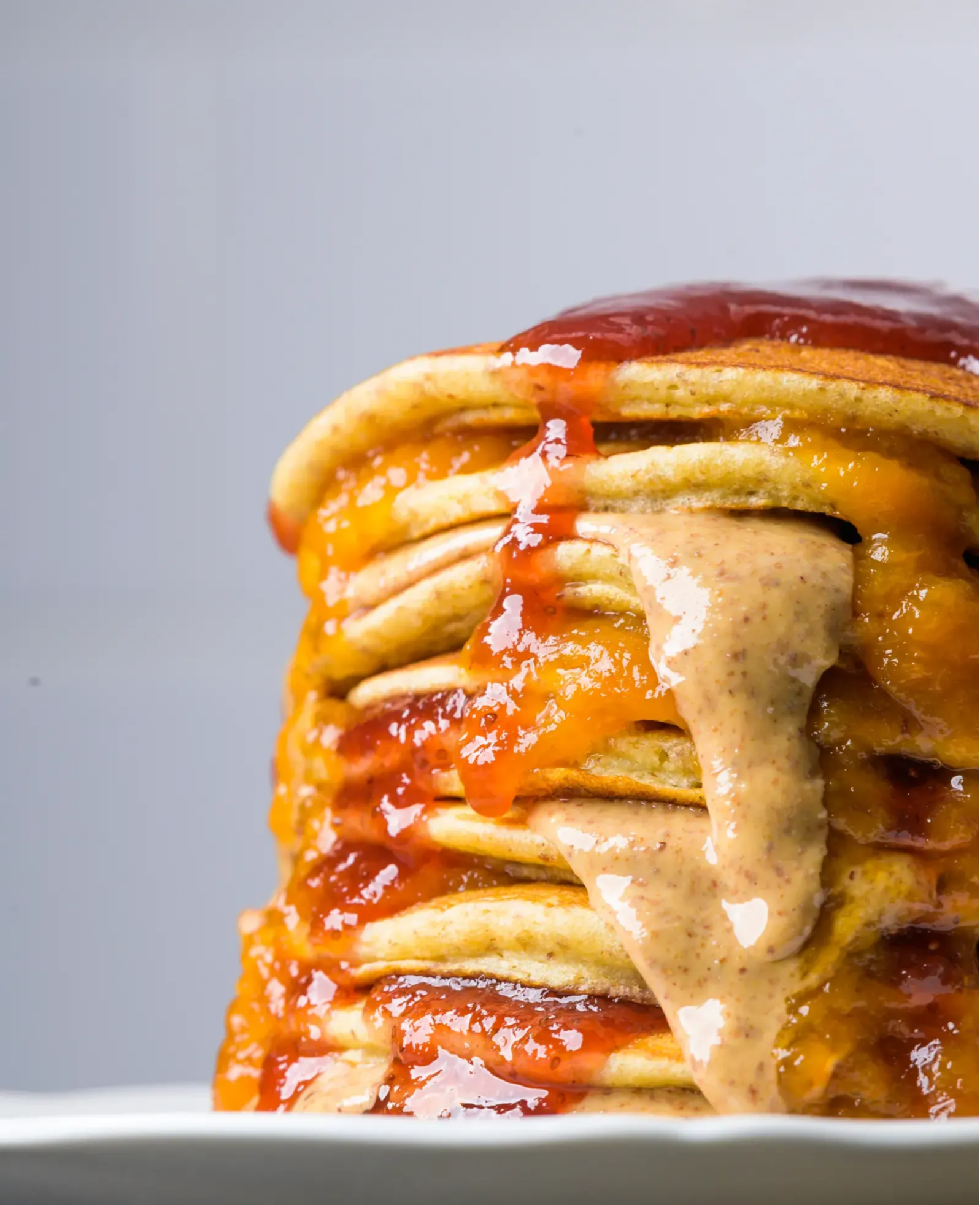 Place flours, baking powder, sugar, and salt in a large bowl. Add the olive oil, egg yolks, milk, and vanilla extract. Whisk to combine.

In a separate bowl, whip the egg whites to soft peaks with an electric beater on high speed 3 to 4 minutes. Fold the whites into the batter.

Preheat a griddle, lightly greased, over medium-high heat until pan is hot.

When bubbles set on the surface of the pancake and the bottom is golden , flip and cook until golden brown on the other side. Serve immediately with ENZO'S TABLE Almond Butter and your favorite ENZO'S TABLE Jam!
---